Chair of Judges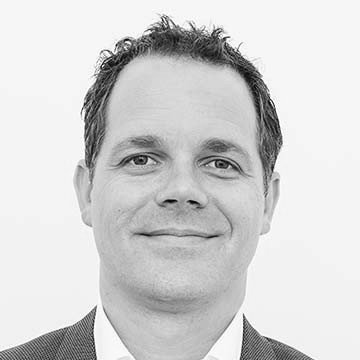 David Cousins
David is a highly experienced business, brand and communications strategist and the Managing Director of The Cousins Consultancy.
With a wealth of strategic experience at global, regional and local market levels, he specialises in the transformation of health.
As the Chair of Judges, his goal is to ensure the PRIME Awards provide a strong platform for the recognition of excellence, and that the programme reflects the progress and evolution of healthcare communication in the Australian pharmaceutical and life science industry.
Malcolm Dawes
Malcolm Dawes is the most sought-after authority on people performance and effectiveness.  He is a recognised expert in showing people how to increase their interaction effectiveness through behavioural change.  For many years, Malcolm has experienced first-hand the struggles senior executives face with accelerating the performance of their teams.  More recently he has worked with organisations on emotional intelligence and resilience through the global pandemic. 
Malcolm has appeared on a host of radio and TV interviews; in The Australian Financial Review Business Magazine and had articles published in numerous journals.  Malcolm has been a guest speaker at conferences and seminars around the world; and has been a judge of the PRIME Awards since their inception in 2005. 
Married and a father of three sons, his career has included many disciplines including retail, nursing, marketing, sales management and organisational performance.  In his spare time, he is a Deputy Captain with the New South Wales Rural Fire Service; being awarded with the National Emergency Medal for his service in the 2019/20 Australian bush fire crisis. 
In 2022, Malcolm joined forces with two highly experienced pharmaceutical industry experts.  Together they have formed Pharmanext; offering a range of solutions to the industry to enable efficiencies and cost savings along with exceptional industry knowledge and skill. 
In his latest book "Team Performance: Why Can't We All Get Along?" Malcolm dispels ten myths that many senior executives have about unlocking the true potential of their teams. He highlights the core issues of human nature and shows how understanding behaviours as a leader and coworker is the key to team success. 
Anthony Bonnici
Director, Move Mountains & Marketing Manager, Schwarzkopf Professional 
The "Australian Anthony Robbins"… without the cheese. 
With an extensive & unique range of keynote presentations, coaching programs and hands-on workshops, the Anthony Bonnici experience will leave your people inspired to make positive changes to their work and personal lives, and improve their performance & productivity by showing people how they CAN rather than CAN'T. 
 Anthony has 13 years experience in corporate Australia in sales, marketing & people leadership roles. In addition to face to face selling roles, Anthony turned "middle of the road" sales teams into high performing teams as well as looking after marketing teams with brands worth over $150 million. 
 In 2005 Anthony left the corporate life to follow his dream of creating his own company to inspire and motivate others. He is at ease speaking to any audience, and is a certified NLP (Neuro Linguistic Programming) Master Practitioner. Anthony has been "on stage" & performing since the age of 10, and his use of real life examples with which all audience levels can identify makes his sessions unpretentious yet incredibly powerful & memorable. 
Heidi Mawer
Heidi Mawer has over 18 years of working with healthcare industries, across Sales, Marketing and Training functions.  She is a highly motivated individual, with a real passion for understanding, connecting and developing people.  
Her strength lies in quickly identifying business objectives or challenges, to provide appropriate training solutions that deliver on commercial outcomes, as well as being practical and relevant for participants to apply in their day-to-day roles. 
Gary Prince
Gary has many years' experience in working in sales, marketing, business development and management consultancy service industry roles up to senior leadership level, focusing in the healthcare and pharma industry space. He is experienced in designing and conducting bespoke experiential performance workshops and is passionate about helping his clients identify and drive for performance excellence.
Since 2010, when Gary established 4Sight RSD, his focus has been to scope, win and deliver a wide variety of consultancy projects, which mainly involve market strategy, research and sales & marketing effectiveness. Now, in 2022, Gary is also one of the three partners of a new, expert consultancy business – PharmaNext – focused on helping clients with 'out of the box' business issues as diverse as driving 3rd party cost efficiency and customer-facing capabilities. 
Alex Gosman
Alex had over thirty years experience in the areas of Government Affairs for a variety of industries including at senior levels within the pharmaceuticals industry.  Alex was employed by GSK but also heavily involved in a number of the representative associations for the industry.  This experience makes him well qualified to judge efforts by the industry in such areas as Corporate Social Responsibility and working with Health Care Professionals where the industry has made a major contribution to the well being of Australians. 
Cathryn Berry
A leader and strategic thinker passionate about user-focused communication experiences, Cathryn has 20+ years' experience facilitating cross-functional teams in the discovery, design and delivery of healthcare projects and education programs across a range of complex therapy areas.
From the foundation of an MBiochem from Oxford University and a long career in medical communications in Australian, APAC and Global settings, Cathryn helps people to connect and facilitates discussion to uncover moments that matter in healthcare journeys. Applying Human-Centered Design principles she collaborates in the creation of strategic and tactical plans and building of solutions. She is driven to share her own passion to learn, understand and apply information about health so that individuals, groups, and organisations are empowered to make informed decisions in healthcare.
She shares her life in Sydney with her partner who discovered a talent for song writing during the pandemic lockdowns and their son who is passionate about playing Newcombe (or "Nuke 'Em") Ball, Tiger Tag, and the saxophone.
Gemma Hudson
Gemma, Executive Vice President – International Health (APAC & EMEA), WE Communications, has spent the last 20+ years advising clients both in Australia and overseas and holds extensive experience working within the health sector.
At WE Communications, Gemma leads the agency's health sector business across APAC and EMEA. During her career she has led many successful campaigns spanning new product launches, disease awareness campaigns, medical education programs, market shaping and reimbursement strategies, brand purpose and corporate profiling initiatives.
Gemma has worked with some of the world's leading health organisations including AbbVie, Janssen, GSK, Bayer, Pfizer, MSD, Sanofi and Novartis. 
Phoebe Netto
Phoebe Netto is the founder of Pure Public Relations, a PR firm started 13 years ago that focuses on outcomes, not output – it's pure and simple. The agency has won awards for its health advocacy and media relations campaigns, that have resulted in legislative change and widespread behavioural change. Its clients include industry bodies, SMEs, charities, and important causes. Pure Public Relations offers media relations, issues management and communication services, and has a reputation for securing excellent media coverage and an impressive track record for issues management. purepublicrelations.com.au 
Steve Royle
Steve Royle commenced his career in the Pharmaceutical Industry 22 years ago with Novartis. 
He then spent close to a decade in medical communications agency leadership roles with global pharmaceutical brands in London, Los Angeles and New York. 
Most recently, Steve turned his attention to software, and has founded two companies including Rumi – the "anytime" online HCP engagement platform.  
Steve is a published, industry-recognised authority on virtual HCP engagement, and is regularly invited to to speak and moderate panels at a variety of the Industry's most recognised/attended global events, and has chaired Europe's Reuters Pharma event for the past 2 years, the most popular cross-functional event on the planet. 
Nayana Wade
Nayana is a healthcare market research expert. Over the years, she has successfully helped companies launch their product optimally or regain market share they had lost. 
 
Nayana provides brand teams with a complete picture of the challenges they need to tackle – from defining the business issue to providing its solution. She doesn't take the term 'actionable insights' lightly – she lives and breathes it. In fact, she even goes beyond the insights and helps her clients action them. 
 
Nayana wanted to re-shape the face of market research in the pharmaceutical industry by bringing innovations she learned from other industries. It is with that aspiration at heart that she founded HUMMINGBIRD INSIGHT. 
 
Ultimately, Nayana wants to help pharmaceutical companies bring their innovations to the Australian people so they can live a better and longer life. 
Dianne Gill
Dianne is General Manager at MedWise Consulting and proud to be working with a team who has a genuine passion for improving patients' lives.
With qualifications in pharmacology and business along with over 28 years of experience in health communications agencies, professional services firms, and the pharmaceutical/medical industry, Dianne has acquired valuable expertise in communications, marketing, and medical affairs. This extensive background equips her with a deep understanding of the essentials needed to drive meaningful change and enhance patient outcomes across various therapeutic areas, spanning prescription medications, medical devices, and over-the-counter treatments.
Involved in award-winning patient support programs; product launches and medical educational campaigns Dianne understands all the hard work that goes into an entry submission and is proud to be part of an industry that strives to produce high standards of creativity and innovation year on year.
James Jones
James's background is as a senior pharmaceutical executive with a breadth and depth of healthcare experience gained from global, US and local markets across a diversity of businesses including Rare Diseases, Speciality, Primary Care, OTC, Private Equity and Venture Capital Initiatives, Not For Profits and Board Directorships. 
James is the Principal of Jones Pharma Insights providing clients with consulting advice in the areas of leadership, management, strategic planning, product launch, branding and life cycle management, stakeholder management, change management and restructure. 
Darren Magick
Darren is Head of Strategy at Commune Digital, a leading digital health consultancy active in Australia, Singapore and Ho Chi Minh. Darren is also Chief Executive Officer of Welio, a virtual care platform co-developed with Microsoft launching to Australian GPs nationwide.  
Darren has spent 20 years in health communications spanning pharmaceutical, nutraceutical, over-the-counter, public health and non-governmental categories with 10 of those years-based Japan, Singapore and China. Working with leading health multinationals on domestic and international brand strategy and launch programs for both primary and speciality care with a focus on both healthcare professional advertising and promotions and medical communications. 
A regular speaker on digital health communications Darren brings real insight into global multichannel marketing trends in healthcare. 
David Leahy
David has more than 15 years health communication experience across marketing, PR and advocacy. Across this time, David has led campaigns that have shaped consumer behaviour, delivered policy change and reshaped commercial strategy for pharmaceutical companies, NFPs and advocacy groups. Specialising in advocacy, awareness and market shaping campaigns, he has led communication strategies that have helped secure bipartisan support for multi-million dollar changes at the last two federal elections.
Andrew Hosking
Andrew has been Managing Director of Go To Wo Consulting since 1994, a full strategic graphic design and web/interactive based company. In 2003, he created a specialised communications company – et al health communications, offering a broad cross-section of services from design, marketing, medical writing and training through to CPD programs for the pharmaceutical, biotech, medical device and healthcare industries. 
With over 25 years industry experience working on a variety of HIV, cancer, respiratory and neurology portfolios, Andrew has carved a niche market offering a unique, personalised service backed by a team of industry professionals. 
With the adoption of product-specific research and market segmentation to position products and services, he finds strategic analysis and integration essential to address the current industry environment. 
Dr Adam Tucker, MB CHB, DRACOG, DA, MRCA, FANZCA, PHD, Managing Director & Head of Research  
As a practising medical specialist Adam is constantly exposed to the changing burden of disease in a fast-moving world and the urgent need to provide innovative therapy and new models of effective healthcare delivery. Adam is the author of the eFFECTIV Coach Platform which is now proven to accelerate staff engagement, increase compliance, enhance team cohesion in addition to raising staff performance in the healthcare sector. By empowering important conversations between managers and coaches with employees, this system accelerates the operationalisation of strategic goals, staff performance and development as well providing enterprise-wide reporting in real-time for key stakeholders. 
Henry Scutt
Henry, General Manager Vigour Communications, obtained a first-class honours degree in Biomedical Sciences from Newcastle University, UK in 2013. Over the following decade, Henry has leveraged his extensive knowledge of science and communications to create and implement successful integrated medical communication strategies for global and regional pharma. Prior to taking charge at Vigour Communications, Henry led a successful medical communications team at Nucleus Global. His campaigns earned numerous accolades and delivered measurable improvements in the behaviours of both healthcare professionals (HCPs) and patients. Henry has extensive experience across therapy areas and project types.
Julia Walsh 
Julia Walsh, CEO of Brand Medicine International and Senior Fellow at HITLAB, is a global pioneer in the analysis of big search data for strategic health insights (aka #SearchListeningHealth). Her work has been hailed as a 'gamechanger for Pharma' by Pharma In Focus and recognised by Reuters as a Top Trend in Patient Engagement. In 2021 she was a keynote alongside Dr Norman Swan at the annual ARCS conference on the topic of Science in the Age of Misinformation and last year she co-presented with Dr Ridwaan Jhetam, WW Head of Oncology, BMS, on the need for a paradigm shift in customer centric strategy at Reuters' Pharma Customer Engagement Europe; that presentation is available here if you are interested to learn more. 
Julia's work has illuminated one of the key factors influencing the patient journey: what really happens as people turn to the internet to exchange questions for health advice. Her methodology assesses the associated search engine results pages to map the real-world Digital Information Experience, revealing the online dynamics influencing the offline healthcare ecosystem. 
Julia is author of the book What We Really Ask Dr. Google – the definitive guide to healthcare insights in the digital age, which offers further inspiration on how this novel approach to insight harvesting can inform a strategic, patient-centric approach to market. Julia recently convened a group of senior healthcare executives to contribute to a White Paper on the impact of AI-chat tools on the digital information experience in healthcare. This white paper, which is designed to help the pharma industry to navigate the changing digital landscape, was featured in a recent Reuters article, The patient, AI and the search for answers | Reuters Events | Pharma. Julia has just returned from delivering a keynote speech on 'AI disruption in Search' during the Emerging Trends segment of the HITLAB Innovators Summit in NY. 
Ross Murray
Ross Murray is a highly accomplished professional in the pharmaceutical marketing industry. With experience as the former Commercial Director at Australian Doctor Group and a background in medical journalism, Ross brings a unique expertise to the judging panel. As the A/Director of the UNE SMART Region Incubator, Ross continues to make significant contributions to the field. His in-depth knowledge and understanding of the industry allow him to assess entries with a critical eye, recognising campaigns that effectively communicate the value of pharmaceutical products. Ross's commitment to ethical practices and industry regulations ensures a fair evaluation process. With his sharp judgement and passion for driving positive change in pharmaceutical marketing, Ross Murray is a valuable judge for the PRIME awards. 
Sue Cook
Sue Cook, Managing Partner, Health and Wellbeing, Red Havas.
Sue has specialised in health communications throughout her career in Australia, Asia Pacific, UK and Europe leading award-winning teams working on behalf of patient advocacy groups, pharmaceutical, consumer health and biotechnology companies.
Prior to entering public relations Sue was the national medical writer on The Australian and was founding Vice President of The Australian Medical Writers' Association.  Sue has served on the organising committee for the PRIME Awards in its early years and was a judge for the 2022 PRIME Awards.
Fabian Dwyer
After graduating with a pharmacy degree from Sydney University, Fabian spent almost 2 years in hospital pharmacy before joining Baxter in a specialised manufacturing role. Fabian worked for Baxter in Australia as well as the UK where he went on to complete his MBA at Bradford University before returning to Australia. Fabian worked in a number of senior sales and marketing roles with several pharmaceutical companies before leading Quintiles and Innovex for a period of almost 7 years. Fabian was the Australian Managing Director of Norgine, a specialised European pharmaceutical company and in December 2007 joined IMS Health as General Manager for Australia and New Zealand. During his time in the industry, Fabian has served on a number of industry/government committees and taskforces and served on the Board of Medicines Australia during 2007. Fabian continues to work as a specialist consultant to pharma companies in the ethical and OTC markets.