Chair of Judges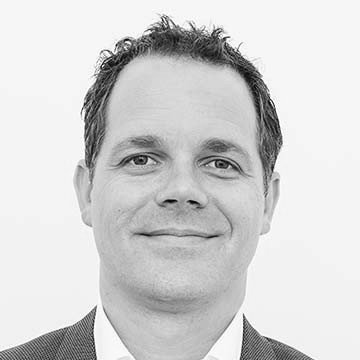 David Cousins
David is a highly experienced business, brand and communications strategist and the Managing Director of The Cousins Consultancy.
With a wealth of strategic experience at global, regional and local market levels, he specialises in the transformation of health.
As the Chair of Judges, his goal is to ensure the PRIME Awards provide a strong platform for the recognition of excellence, and that the programme reflects the progress and evolution of healthcare communication in the Australian pharmaceutical and life science industry.
Judging Panel
Alex Gosman
A long-term Canberra resident, Alex had had extensive policy development and advocacy over 35 years including leadership of several industry associations, and executive positions with Ericsson Australia and GlaxoSmithKline. In prior roles, he was responsible for industry policy development in Federal Government agencies.   
He has successfully led many key advocacy campaigns ranging from a review of Australia's technical infrastructure and the allocation of mobile spectrum.  As Director responsible for GSK's interaction with Government Alex led teams involved in the timely reimbursement of several drug and vaccine products.  Alex also chaired a number of committees of Medicines Australia. 
Most recently Alex was the CEO of the Australian Industry Greenhouse Network representing major sectors of Australian industry on climate policy related issues.  Alex is now undertaking consulting and has perfected the downward dog. 
Rachel Harris
A seasoned health communications strategist with extensive experience and industry knowledge, Rachel Harris works closely with clients across pharma, health services and life sciences to achieve outcomes tightly aligned to business objectives.
Rachel helps her clients to tap into important global trends and become integral to conversations in the ever-evolving media and social media landscape. In her 20+ years in the industry here and overseas, Rachel has worked across most major therapy areas and advised manufacturers, healthcare providers, biotechs and industry associations on brand and product communications, as well as reputation and issues management.
She is passionate about upskilling her clients in the adoption of new technologies while keeping a firm eye on proven communication principles. 
Phoebe Netto
Phoebe Netto is the founder of Pure Public Relations, a PR firm that focuses on outcomes, not output – it's pure and simple.
Pure Public Relations offers media relations, issues management and communication services, and has a reputation for securing excellent media coverage and an impressive track record for issues management. With clients spanning a range of industries, including healthcare providers and health industry bodies, its team of only senior practitioners have a proven track record. 
David Leahy
David Leahy is Head of Marketing and Communications at JDRF Australia, the largest funder of type one diabetes (T1D) research in Australia.
Prior to leading communications for the T1D advocacy group, David has led variety of health communication activities encompassing advocacy, PR and Creative at agencies such as Sefiani, Buchan (now WE communications), Haystac and Weber Shandwick. 
Peter Stephenson
Peter has extensive experience working with Senior Leadership teams, Business Unit teams and Commercial Excellence teams in the pharma industry to develop and implement innovative programs that drive digital transformation and increase commercial realisation. 
As COVID has driven seven to ten years of change in 6 months, Peter believes it is critical for companies to adapt and re-define how they achieve commercial realisation in the 'New normal' from their digital capabilities, talent & marketing investments. 
 Peter has a deep knowledge of and expertise in integrated customer engagement, coupled with strong business acumen and pharma industry knowledge gained from working across many different therapy areas with brands in all stages of product life cycle and digital adoption. 
 He is an acknowledged digital thought leader in the pharma industry, currently a Co-Host of the Health Industry Hub 'Digital Roundtable' series and participating as a Judge in the 2021 Prime Awards. Peter is also a Judge in the Australian Marketing Institute 2021 Marketing Excellence Awards. 
 Visit; west53digital.com 
Anthony Bonnici
Anthony is Managing Director of Move Mountains and anthonybonnici.com. Prior to starting Move Mountains, he worked for 13 years at Eli Lilly pharmaceuticals, starting as a sales representative age 21 and moving up the corporate ladder into sales management, senior marketing & people leadership roles. In 2004, Anthony made the life decision to leave the pharmaceutical world and focus on his passion of motivating & inspiring others. 
Anthony started Move Mountains in January 2005, helping companies motivate their staff to perform at a higher level and to build stronger team bonds. in just over 13 years, he has worked with tens of thousands of people across 5 continents and a broad spectrum of industries. Anthony has worked with most of the major global pharmaceutical companies and has also worked with other blue chip companies including the CBA, Woolworths, McDonalds, AMP, Westpac & Sony. Move Mountains has programs ranging from 1 hour to 1 week, all aimed at improving what we do and how we do it. 
Gary Prince
Gary Prince is a leading authority on sales team effectiveness, practice, coaching and marketing strategy implementation. 
 Gary leads the long-established company, 4Sight RSD, where they work closely with their pharmaceutical client practice to identify and prioritise how and where their customer-facing teams can improve their day to day effectiveness. Focusing on where clients can gain market advantage and accelerate their campaign or launch strategy to full speed, 4Sight projects have contributed to many successful brands over the past 9 years, driving market leadership and rapid uptake of new products. 4Sight initiatives invariably include real doctor input, providing detailed insight as to what they expect, where the client can improve and on how best to build a productive and sustainable engagement with them. 4Sight is the most experienced company in Australia delivering sophisticated sales practice, simulation and execution workshops for pharmaceutical companies. 
Having worked in and for the industry in commercial and leadership roles, Gary has a wealth of real-world experience and pragmatism to draw upon to support his clients. 
Malcolm Dawes
Malcolm Dawes is the most sought-after authority on people performance and effectiveness. He is a recognised expert in showing people how to increase their interaction effectiveness through behavioural change. For many years, Malcolm has experienced first-hand the struggles senior executives face with accelerating the performance of their teams.
He has worked in organisations going through huge change due to mergers; downsizing and the global financial crisis. More recently he has worked with many teams on emotional intelligence and resilience through the global pandemic. He also managed his own business through these challenging times, ensuring it stayed operational and delivering to a depleted client pool.
He has appeared on a host of radio and TV interviews; in The Australian Financial Review Business Magazine and had articles published in numerous journals. Malcolm has been a guest speaker at many conferences and seminars around the world; and has been a judge of the PRIME Awards since their inception in 2005.
Married and a father of three sons, his career has included many disciplines including retail, nursing, marketing, sales management and organisational performance. He is also a volunteer firefighter in the New South Wales Rural Fire Service. In 2019/2020 Malcolm was heavily involved in the Australian bush fire crisis and worked closely with colleagues to manage the many challenges faced.
In his latest book "Team Performance: Why Can't We All Get Along?" Malcolm dispels 10 myths that many senior executives have about unlocking the true potential of their teams. He highlights the core issues of human nature and shows how understanding behaviours as a leader and coworker is the key to team success.
Heidi Mawer
Heidi Mawer is a highly motivated learning professional and a passionate facilitator/presenter with over 16 years in the Pharmaceutical & Biotech industry.  During this time, Heidi has developed her skillset across many therapeutic areas of Sales, Marketing and Training within the APAC region, however, her true passion and inspiration comes for helping others become the "best version of themselves." 
 Heidi understands what is important in health care, which is not only connecting to customers but ensuring her customers know how to 'connect and make a difference to their patients.'  Heidi's exemplary internal performance skills is what sets her apart.  She can quickly grasp the nuances of employee's skills gap and develop an appropriate training solution for her clients.  She provides training solutions that not only deliver on commercial and personal objectives, but also captivates the participants, by providing highly engaging virtual and face to face training initiatives. 
Dianne Gill
As the Head of Medical Communications & Patient Engagement at Commercial Eyes, Dianne leads a team who have a passion for a patient centric approach to healthcare. Dianne's qualifications in pharmacology along with her broad communications and marketing experience, built over 25 years of working in some of Australia's leading health communications agencies as well as industry; covers brand strategy, stakeholder management, medical education, patient programs, and overall campaign development & execution.  
Dianne's experience across many therapeutic areas means she is well equipped to help provide solutions to a brand's commercial challenges and develop a true multichannel approach when appropriate. 
Snezna Kerekovic
Snezna Kerekovic is a health care communications marketing expert, having worked in the pharmaceutical and consumer health care industries for over 25 years.
Her experience spans both journalism and PR, working as an editor of pharmaceutical press before launching and running her own successful PR agency and working as health care practice director for a global PR agency. She now holds the title of People & Culture Director at Thrive PR & Communications.
Her passion is in driving strategy and creative to deliver cut-through campaigns for both the highly regulated pharmaceutical and consumer health and wellness industries. She is currently consulting to the industry. 
Rachel Barry
Rachel is a passionate communicator, specialising in media and brand strategy, issues and crisis planning and management and executive positioning. Her experience spans healthcare, corporate, technology, consumer, B2B, not-for-profit, government, regional issues and community consultation.  
 Rachel has worked in a range of environments across Australia's PR landscape, from a boutique agency in the nation's capital, specialising in Government Relations, to the country's largest PR agencies.  
 Her healthcare experience includes working with leading Australian health organisations, including the Heart Foundation and DrinkWise. 
 In 2019 Rachel was the recipient of two awards, CommsCon PR Professional of the Year and B&T 30 Under 30 PR Professional. 
Brad Bennett
Brad is the Executive Strategy & Analytics Director at MercerBell. He has more than 15 years' experience in communications and digital, based in New York and Sydney.  
 Brad started his career in banking at JP Morgan. He worked at a start-up in Manhattan during the first dot com boom, and then moved to insurance consulting during the bust. Seeing the emerging opportunities in social media, Brad moved to crisis communications in 2004, and then on to interactive marketing agencies. Brad has worked with brands such as Google, ANZ, AstraZeneca, Roche, GSK, Cartier and Lexus.  
Outside the agency Brad runs Jiamini, a charity that provides educational resources for orphans in southern Tanzania. He also plays a bit of music and races classic motorcycles. 
Nayana Wade
Nayana is a healthcare market research expert. Over the years, she has successfully helped companies launch their product or regain market share they had lost. 
Nayana provides brand teams with a complete picture of the challenges they need to tackle – from defining the business issue to providing its solution. She doesn't take the term 'actionable insights' lightly – she lives and breathes it. In fact, she even goes beyond the insights and helps her clients action them. 
Nayana wanted to re-shape the face of market research in the pharmaceutical industry by bringing innovations she learned from other industries. It is with that aspiration at heart that she founded HUMMINGBIRD INSIGHT. 
Ultimately, Nayana wants to help pharmaceutical companies bring innovations to the Australian people so they can live a better and longer life. 
Darren Magick
Darren is Head of Strategy at Commune Digital, a leading digital health consultancy active in Australia, Singapore and Ho Chi Minh. Darren is also Chief Executive Officer of Welio, a virtual care platform co-developed with Microsoft launching to Australian GPs nationwide.  
Darren has spent 20 years in health communications spanning pharmaceutical, nutraceutical, over-the-counter, public health and non-governmental categories with 10 of those years-based Japan, Singapore and China. Working with leading health multinationals on domestic and international brand strategy and launch programs for both primary and speciality care with a focus on both healthcare professional advertising and promotions and medical communications. 
A regular speaker on digital health communications Darren brings real insight into global multichannel marketing trends in healthcare. 
Andrew Hosking
Andrew has been Managing Director of Go To Wo Consulting since 1994, a full strategic graphic design and web/interactive based company. In 2003, he created a specialised communications company – et al health communications, offering a broad cross-section of services from design, marketing, medical writing and training through to CPD programs for the pharmaceutical, biotech, medical device and healthcare industries. 
With over 25 years industry experience working on a variety of HIV, cancer, respiratory and neurology portfolios, Andrew has carved a niche market offering a unique, personalised service backed by a team of industry professionals. 
  With the adoption of product-specific research and market segmentation to position products and services, he finds strategic analysis and integration essential to address the current industry environment. 
Steve Royle
Steve joins the Prime Awards judging panel for the first time in 2021 and brings with him 20 years of life science industry experience.
Starting out in sales and marketing at Novartis, Steve later pivoted to agency side and worked for several medical communications agencies including leadership roles in London and New York.
Upon returning to Australia, Steve founded Swipe Health which Westpac recognised as a "business of tomorrow", and most recently launched Rumi – a virtual stakeholder engagement platform for the pharmaceutical industry.
Gemma Hudson
Gemma has spent the last 20 years working in health communications and holds extensive experience across prescription medicines, medical technology and consumer health.
During her career she has led many successful integrated marketing campaigns spanning new product launches, disease awareness campaigns, market shaping and reimbursement strategies, CSR and corporate profiling initiatives and issues management. She works with clients to understand the landscape they are operating in and strives to develop creative solutions to business and communication challenges. Commercially minded, Gemma ensures all campaigns are aligned to broader business objectives and deliver strong results.
Gemma is Executive Vice President of Health Innovation & Growth for APAC and is also an Executive Director of WE Communications.
Deana Henn
Deana currently works in Global Strategic Marketing for Cochlear where she has developed a global strategy that harnesses content and storytelling to drive audience engagement.  
Deana is passionate about all things content and understands its power to help brands achieve commercial goals. With an extensive media career in Sydney and New York, she has managed newsrooms and developed campaigns covering everything from Wall Street to women's health. She has received industry awards for investigative journalism, editorial campaigns, digital marketing and mobile strategy.  
After cutting her teeth as a journalist, Deana moved to New York as the Assistant Managing Editor of two business titles before returning to Australia where she transformed a weekly print publication into a multi-channel publishing business with content marketing offerings. 
Deana became the Editorial Director of content marketing for ADG where she advised clients on content strategy and campaigns before moving to Cochlear.  
Deana has a BA in Communications (Journalism) and studied at the New York University Publishing Institute. In her spare time, Deana volunteers for a ski club, and hikes, mountain bikes and kayaks with her family in the most remote places she can find.  
Cathryn Berry
Cathryn is an accomplished medical communications professional with specific expertise in content strategy and medical education. She has global, APAC and Australian experience with pharmaceutical and biotech clients across a broad range of specialist therapy areas. Over 20 years in both medical communications agency and in-house medical education roles, she has delivered the strategic planning, design, and implementation of a range of successful programmes in multiple formats, and for different audiences. 
She founded Blueberry Healthcare Communications to apply strategic planning and design thinking to healthcare challenges in order to deliver on both user needs and organisation goals.  
Cathryn shares her life with her partner who discovered a talent for song writing during lockdown, and their son who is currently passionate about LEGO, soccer and enjoys drawing cartoons. 
Kunal Luthra
Kunal is a medical doctor and management consultant with a focus on healthcare systems and healthcare investing. He has experience across the public and private sector, both in clinical roles and in supporting organisational strategy.   
Passionate about helping ensure systems drive the best health outcomes for citizens, Kunal's experience in health advocacy and global health has spanned a range of organisations, including the Australian Medical Students Association, where he served on the National Executive, and Global Ideas, a group seeking to use interdisciplinary collaboration and design thinking to solve global health challenges.   
Kunal completed his MBBS at Monash University, where he was a recipient of a New Colombo Plan scholarship to undertake public health research in the Indo-Pacific region. He also holds a Master of Health Policy from the University Sydney. 
David Herd
Senior executive leader with greater than 30 years of diverse and extensive business experience within the pharmaceutical sector. A strong focus on corporate and business strategy expertise on developing and implementing strategies for building and shaping policy and developing corporate reputation, through engaging with multilayered diverse stakeholders.  
Board Director for BioMelbourne Network and an independent consultant providing services across the Life Sciences sector. 
Extensive experience in developing and implementing broad commercial strategies, across multiple geographic jurisdictions, resulting in efficient and broad access to medicines and vaccines for communities and patients, through diverse Government funded health programmes.  
Leadership and experience in analysing, building, and shaping government and policy strategy, with the aim of evolving positive legislative and policy landscapes through insights and evidence driven strategies, aligned to commercialisation priorities.   
Delivered significant commercialisation and financial contribution through successful public access of multiple medicines and vaccines.
Successful government negotiation of reimbursement access listings on the Pharmaceutical Benefit Scheme (multiple therapeutic areas) and the National Immunisation Programme for multiple products and vaccines. Included first in class medicines for diabetes, BPH, breast, blood and melanoma cancers, lupus, asthma and COPD and vaccines – rotavirus, HPV, meningococcal.
Tess Sanders Lazarus
Tess Sanders Lazarus is the founder and managing director of Invigorate, a highly respected full service public relations and communications agency with a national footprint.  
An industry stalwart with many years of experience (too many to count), Tess has grown Invigorate to become a trusted partner for many businesses, entrepreneurs and brands seeking customised services, experienced advice and excellent outcomes.  Invigorate provides public relations services to small businesses and start-ups through to large household brands, corporates, retailers and government.   
Tess has a passion for helping businesses to grow and succeed.  
Dr Adam Tucker
Dr Adam Tucker, MB CHB, DRACOG, DA, MRCA, FANZCA, PHD, Managing Director & Head of Research.
As a practicing medical specialist Adam is constantly exposed to the changing burden of disease in a fast-moving world and the urgent need to provide innovative therapy and new models of effective healthcare delivery.
Adam is the author of the eFFECTIV Coach Platform which is now proven to accelerate staff engagement, increase compliance, enhance team cohesion in addition to raising staff performance in the healthcare sector. By empowering important conversations between managers and coaches with employees, this system accelerates the operationalisation of strategic goals, staff performance and development as well providing enterprise-wide reporting in real-time for key stakeholders.