Chair of Judges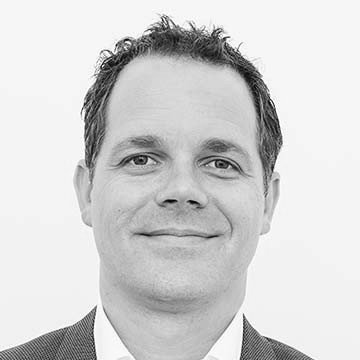 David Cousins
David is a highly experienced business, brand and communications strategist and the Managing Director of The Cousins Consultancy.
With a wealth of strategic experience at global, regional and local market levels, he specialises in the transformation of health.
As the Chair of Judges, his goal is to ensure the PRIME Awards provide a strong platform for the recognition of excellence, and that the programme reflects the progress and evolution of healthcare communication in the Australian pharmaceutical and life science industry.
Malcolm Dawes
Malcolm Dawes is the most sought-after authority on people performance and effectiveness.  He is a recognised expert in showing people how to increase their interaction effectiveness through behavioural change.  For many years, Malcolm has experienced first-hand the struggles senior executives face with accelerating the performance of their teams.  More recently he has worked with organisations on emotional intelligence and resilience through the global pandemic. 
Malcolm has appeared on a host of radio and TV interviews; in The Australian Financial Review Business Magazine and had articles published in numerous journals.  Malcolm has been a guest speaker at conferences and seminars around the world; and has been a judge of the PRIME Awards since their inception in 2005. 
Married and a father of three sons, his career has included many disciplines including retail, nursing, marketing, sales management and organisational performance.  In his spare time, he is a Deputy Captain with the New South Wales Rural Fire Service; being awarded with the National Emergency Medal for his service in the 2019/20 Australian bush fire crisis. 
In 2022, Malcolm joined forces with two highly experienced pharmaceutical industry experts.  Together they have formed Pharmanext; offering a range of solutions to the industry to enable efficiencies and cost savings along with exceptional industry knowledge and skill. 
In his latest book "Team Performance: Why Can't We All Get Along?" Malcolm dispels ten myths that many senior executives have about unlocking the true potential of their teams. He highlights the core issues of human nature and shows how understanding behaviours as a leader and coworker is the key to team success. 
Anthony Bonnici
Director, Move Mountains & Marketing Manager, Schwarzkopf Professional 
The "Australian Anthony Robbins"… without the cheese. 
With an extensive & unique range of keynote presentations, coaching programs and hands-on workshops, the Anthony Bonnici experience will leave your people inspired to make positive changes to their work and personal lives, and improve their performance & productivity by showing people how they CAN rather than CAN'T. 
 Anthony has 13 years experience in corporate Australia in sales, marketing & people leadership roles. In addition to face to face selling roles, Anthony turned "middle of the road" sales teams into high performing teams as well as looking after marketing teams with brands worth over $150 million. 
 In 2005 Anthony left the corporate life to follow his dream of creating his own company to inspire and motivate others. He is at ease speaking to any audience, and is a certified NLP (Neuro Linguistic Programming) Master Practitioner. Anthony has been "on stage" & performing since the age of 10, and his use of real life examples with which all audience levels can identify makes his sessions unpretentious yet incredibly powerful & memorable. 
Heidi Mawer
Heidi Mawer has over 18 years of working with healthcare industries, across Sales, Marketing and Training functions.  She is a highly motivated individual, with a real passion for understanding, connecting and developing people.  
Her strength lies in quickly identifying business objectives or challenges, to provide appropriate training solutions that deliver on commercial outcomes, as well as being practical and relevant for participants to apply in their day-to-day roles. 
Gary Prince
Gary has many years' experience in working in sales, marketing, business development and management consultancy service industry roles up to senior leadership level, focusing in the healthcare and pharma industry space. He is experienced in designing and conducting bespoke experiential performance workshops and is passionate about helping his clients identify and drive for performance excellence.
Since 2010, when Gary established 4Sight RSD, his focus has been to scope, win and deliver a wide variety of consultancy projects, which mainly involve market strategy, research and sales & marketing effectiveness. Now, in 2022, Gary is also one of the three partners of a new, expert consultancy business – PharmaNext – focused on helping clients with 'out of the box' business issues as diverse as driving 3rd party cost efficiency and customer-facing capabilities. 
Alex Gosman
Alex had over thirty years experience in the areas of Government Affairs for a variety of industries including at senior levels within the pharmaceuticals industry.  Alex was employed by GSK but also heavily involved in a number of the representative associations for the industry.  This experience makes him well qualified to judge efforts by the industry in such areas as Corporate Social Responsibility and working with Health Care Professionals where the industry has made a major contribution to the well being of Australians. 
Cathryn Berry
Cathryn is an accomplished healthcare communications professional with specific expertise in content strategy and medical education. She has global, APAC and Australian experience with pharmaceutical and biotech clients across a broad range of specialist therapy areas. Over 20 years in medical communications she has delivered the strategic planning, design, and implementation of a range of successful programmes in multiple formats, and for different audiences. 
She founded Blueberry Healthcare Communications in 2017, combining experience as an agency lead and client-side medical affairs roles and passion for healthcare communications to become truly person-focused. Working in partnership with biopharma companies and their agencies, Cathryn enjoys tackling healthcare challenges with strategic planning and design thinking to deliver on both user needs and organisation goals.  
  Cathryn shares her life in Sydney with her partner who discovered song writing during lockdowns and their son who is passionate about football and drawing cartoons. 
Gemma Hudson
Gemma has spent the last 20 years working in health communications and holds extensive experience across prescription medicines, medical technology and consumer health.
During her career she has led many successful integrated marketing campaigns spanning new product launches, disease awareness campaigns, market shaping and reimbursement strategies, CSR and corporate profiling initiatives and issues management. She works with clients to understand the landscape they are operating in and strives to develop creative solutions to business and communication challenges.
Commercially minded, Gemma ensures all campaigns are aligned to broader business objectives and deliver strong results. Gemma is Executive Vice President of Health Innovation & Growth for APAC and is also an Executive Director of WE Communications.  
Phoebe Netto
Phoebe Netto is the founder of Pure Public Relations, a PR firm that focuses on outcomes, not output – it's pure and simple. Pure Public Relations offers media relations, issues management and communication services, and has a reputation for securing excellent media coverage and an impressive track record for issues management. With clients spanning a range of industries, including healthcare providers and health industry bodies, its team of only senior practitioners are committed to measurable positive change. purepublicrelations.com.au 
Rachel Harris
Rachel is a senior communications professional with extensive industry experience supporting pharma, health services and life sciences clients, to build and execute communication strategy aligned with clients' business and brand objectives.  
As managing director of Harris PR Services, Rachel's broad experience encompasses corporate and brand positioning, market access and stakeholder engagement, issues and crisis management, media relations, social media and influencer programming for a range of agencies as well as directly for industry. 
As a Prime Awards judge, she enjoys the opportunity to see and be inspired by the best of the best in healthcare communications. 
Rozalina Sarkezians BASc Orthoptics, PGDipMgt, Mentor 
Founder & Managing Director, Health Industry HubTM.
As the first female founder of industry media to connect industry professionals across the Pharma, MedTech and Biotech sectors, Rozalina launched Health Industry Hub in 2019, the only one-stop-hub bringing these three healthcare sectors together. 
Born from her 20+ years' experience working and leading in the pharma and diagnostics industries, Health Industry Hub empowers the career and leadership journey for industry professionals and inspires organisations to face today's sector challenges through innovation and collaboration to shape the future of healthcare and transform patient lives. 
Rozalina attended the University of Sydney, from which she graduated with a Bachelor of Applied Science Orthoptics. She continued her studies, completing her education at the Macquarie Graduate School of Management. She initiated her career as an Orthoptist in clinical practice, then entered the pharmaceutical industry, where she spent the ensuing 20+ years building her career in commercial, marketing and management roles across pharmaceuticals and diagnostics sectors in Australia, New Zealand and the Asia Pacific region.  
In her industry roles, Rozalina has worked and led teams in several therapeutic areas including oncology, gastroenterology, urology, dermatology, ophthalmology, and respiratory medicine.  
Over the past seven years, Rozalina has chosen to 'give back' by mentoring HSC school students at William Clarke College and PhD students through the Industry Mentoring Network in STEM (IMNIS) program, to help and inspire the next generation on the basis that 'true fulfilment comes from helping others grow'. Connect on LinkedIn, Twitter 
Steve Royle
Steve joined the PRIME Awards judging panel for the first time in 2021 and brings with him 20 years of life science industry experience.
Starting out in sales and marketing at Novartis, Steve later pivoted to agency side and worked for several medical communications agencies including leadership roles in London and New York.
Upon returning to Australia, Steve founded Swipe Health which Westpac recognised as a "business of tomorrow", and most recently launched Rumi – a virtual stakeholder engagement platform for the pharmaceutical industry.
Sue Cook
Practice Head, Health, Red Havas 
Sue has specialised in health communications throughout her public relations career in Australia, Asia Pacific, the UK and Europe – leading award-winning teams working on behalf of patient advocacy groups, pharmaceutical, consumer health and biotechnology companies.  Prior to entering public relations Sue was the national medical writer on The Australian newspaper and was founding Vice President of The Australian Medical Writers' Association.  She is passionate about the power of communications to make a difference to improve healthcare understanding, influence behaviour and outcomes.  
Sue served on the organising committee for the PRIME Awards in its early years and has served as a judge in other Australia and APAC public relations awards. 
Tiruni Yasaratne 
Tiruni is a content & medical education specialist with extensive experience in delivery for healthcare professionals. She has over 16 years within the healthcare industry and not-for-profit sectors (UN), in strategic independent & branded medical education delivery, communications, content marketing, digital & omnichannel marketing. She is a practiced educator in creating and delivering innovative education across many therapeutic areas, including chronic and rare disease, and places focus on effective patient and HCP engagement throughout the process.
With a background in leading medical education strategy both at Australian Doctor and the Pharma industry, she has a strong understanding of the challenges faced in providing and receiving healthcare. Tiruni is also a RACGP trained Educational Activity Representative & past member of the Australian Medical Writers Association. She has a BSc. In Pharmacology and a Masters in Public Health, with a focus on Health Promotion. 
Nayana Wade
Nayana is a healthcare market research expert. Over the years, she has successfully helped companies launch their product optimally or regain market share they had lost. 
 
Nayana provides brand teams with a complete picture of the challenges they need to tackle – from defining the business issue to providing its solution. She doesn't take the term 'actionable insights' lightly – she lives and breathes it. In fact, she even goes beyond the insights and helps her clients action them. 
 
Nayana wanted to re-shape the face of market research in the pharmaceutical industry by bringing innovations she learned from other industries. It is with that aspiration at heart that she founded HUMMINGBIRD INSIGHT. 
 
Ultimately, Nayana wants to help pharmaceutical companies bring their innovations to the Australian people so they can live a better and longer life. 
Dianne Gill
As the Head of Medical Communications and Patient Engagement at Commercial Eyes, Dianne lead's a team who has a passion for a patient focused approach to healthcare and optimising the exchange of scientific and clinical information to help improve people's health and wellbeing. 
Dianne's qualifications in pharmacology, along with her communications, marketing, and medical affairs experience, built over 25 years of working in some of Australia's leading health communications agencies as well as industry, means she has a strong understanding of how to best deliver a successful communication plan. 
Involved in award-winning patient support programs; product launches and medical educational campaigns Dianne understands all the hard work that goes into an entry submission and is proud to be part of an industry that strives to produce high standards of creativity and innovation year on year to help improve patient outcomes. 
James Jones
James's background is as a senior pharmaceutical executive with a breadth and depth of healthcare experience gained from global, US and local markets across a diversity of businesses including Rare Diseases, Speciality, Primary Care, OTC, Private Equity and Venture Capital Initiatives, Not For Profits and Board Directorships. 
Today James is the Principal of Jones Pharma Insights providing clients with consulting advice in the areas of leadership, management, strategic planning, product launch, branding and life cycle management, stakeholder management, change management and restructure. 
Darren Magick
Darren is Head of Strategy at Commune Digital, a leading digital health consultancy active in Australia, Singapore and Ho Chi Minh. Darren is also Chief Executive Officer of Welio, a virtual care platform co-developed with Microsoft launching to Australian GPs nationwide.  
Darren has spent 20 years in health communications spanning pharmaceutical, nutraceutical, over-the-counter, public health and non-governmental categories with 10 of those years-based Japan, Singapore and China. Working with leading health multinationals on domestic and international brand strategy and launch programs for both primary and speciality care with a focus on both healthcare professional advertising and promotions and medical communications. 
A regular speaker on digital health communications Darren brings real insight into global multichannel marketing trends in healthcare. 
David Leahy
David has more than 15 years health communication experience across marketing, PR and advocacy. Across this time, David has led campaigns that have shaped consumer behaviour, delivered policy change and reshaped commercial strategy for pharmaceutical companies, NFPs and advocacy groups. Specialising in advocacy, awareness and market shaping campaigns, he has led communication strategies that have helped secure bipartisan support for multi-million dollar changes at the last two federal elections.
Andrew Hosking
Andrew has been Managing Director of Go To Wo Consulting since 1994, a full strategic graphic design and web/interactive based company. In 2003, he created a specialised communications company – et al health communications, offering a broad cross-section of services from design, marketing, medical writing and training through to CPD programs for the pharmaceutical, biotech, medical device and healthcare industries. 
With over 25 years industry experience working on a variety of HIV, cancer, respiratory and neurology portfolios, Andrew has carved a niche market offering a unique, personalised service backed by a team of industry professionals. 
With the adoption of product-specific research and market segmentation to position products and services, he finds strategic analysis and integration essential to address the current industry environment. 
Dr Adam Tucker, MB CHB, DRACOG, DA, MRCA, FANZCA, PHD, Managing Director & Head of Research  
As a practising medical specialist Adam is constantly exposed to the changing burden of disease in a fast-moving world and the urgent need to provide innovative therapy and new models of effective healthcare delivery. Adam is the author of the eFFECTIV Coach Platform which is now proven to accelerate staff engagement, increase compliance, enhance team cohesion in addition to raising staff performance in the healthcare sector. By empowering important conversations between managers and coaches with employees, this system accelerates the operationalisation of strategic goals, staff performance and development as well providing enterprise-wide reporting in real-time for key stakeholders. 
Paddy Wood 
Paddy is Associate Director of Growth for the Guardian in Australia, responsible for driving audience, engagement and consumer revenue. He brings 10+ years' experience in media and marketing – including several in healthcare, having started his career as a medical journalist and later served as Digital Editor for leading medical publications Medical Observer and Australia Doctor. 
Hannah Donovan
Hannah is an experienced healthcare communications and marketing professional. Her expertise is in the strategic development of medical content for clinical and consumer audiences and data-driven communication campaigns. Currently a communications advisor at eHealth NSW, Hannah's previous roles included leading the commercial content and medical education arm of Australian Doctor Group, and end-to-end delivery of patient support programs at Partizan Health.
Rita Corrente
Rita is an independent senior communications consultant with more than 20 years' agency and in-house experience, specialising in pharmaceutical, healthcare and lifestyle communications, issues and crisis management.
For more than 11 years, she served as the Deputy MD at one of Australia's most successful independent healthcare public relations agencies, and most recently spent four years fine-tuning her skills in an in-house senior communications & public affairs position at the Janssen Pharmaceutical Companies of Johnson & Johnson, with both local and regional responsibilities.
Rita currently lends her expertise and experience to agencies, health consumer organisations and pharmaceutical clients directly, bringing her passion for healthcare communications, patient engagement and client service.